USA Tourist Sponsors and Advertisers
Here are a list of all our sponsors and advertisers. Please support them as they are what makes this content possible. If you would like to sponsor particular articles or advertise with here contact us at partner@usatourist.com.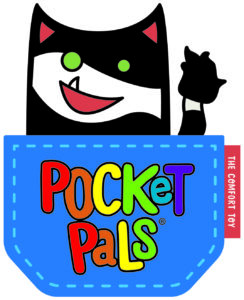 Designed to reassure and empower a shy or anxious child, Pocket Pals can be tucked into your child's pocket, backpack, or lunch box. With custom designed fabric patterns, a variety of textures for sensory seekers and a perfectly placed pocket for a reassuring note or memento from a caregiver, Pocket Pals can help soothe an anxious child throughout the day.
Our very own resident artist's art store hosted on Redbubble allows you to purchase various products, from stickers to shirts to shower curtains to coasters, with her Loopy Dog Artwork printed on it.
We have villas from four to seven bedrooms, all located in beautiful Kissimmee, Florida. Rent directly from the owners and avoid extra booking fees. All our villas are less than ten minutes from Walt Disney World and close to all other major Orlando attractions!
vCalc is a fast-growing calculator, equation and dataset library that helps you freely create, effectively collaborate and quickly calculate. vCalc has hundreds of calculators and thousands of equations created by engineers, university professors and students from around the world, and people like you. Topics range from complex scientific equations to practical everyday equations.