This article lists the most popular Florida beaches, popular activities to do at each beach and links to other sites for additional information.
---
At a Glance
There are a lot of beaches to choose from in Florida. The state is surrounded by ocean on three sides and has over 800 miles of beach front with thousands of miles of additional shoreline on the many bays and inlets. As is common along most of the eastern coast of the US, the Florida beaches are usually located on long narrow islands or sand bars separated from the mainland by back bays or salt water marshes. The beaches are usually accessible via long bridges or causeways.
It would be impractical to describe every one, so we will limit this page to those considered to be the best beaches in Florida. They can be categorized into three general locations: the Atlantic Coast Beaches, the Gulf Coast Beaches and the Florida Keys Beaches.
Atlantic Coast Beaches
The Atlantic Coast beaches on the eastern shores of the state offer the best surf and attract the most tourists.
Daytona Beach
If you have always wanted to drive on a beach, make sure you visit Daytona Beach. Automobiles and motorcycles are allowed to cruise the beach at about 10 mph (16 kph). Many motorcyclists flock to Daytona for its annual Bike Week in March and Biketoberfest in October and many auto racing fans come to the Daytona International Speedway for events like the Daytona 500 and Pepsi 400. It is also a popular spring break destination. Take a look at our Daytona Beach Travel Guide for more things to do here.

Fort Lauderdale Beach
Fort Lauderdale has seven miles of white, sandy beaches. You'll find dozens of restaurants, shops, and charming sidewalk cafes at the beachfront promenade. Bicycling, roller-blading, wind-surfing, jet skiing, scuba diving and deep-sea fishing are all popular Fort Lauderdale beach activities. Take a look at our Fort Lauderdale Travel Guide for more things to do here.

Cocoa Beach
If surfing is your thing then Cocoa Beach is for you.  Although it has over 30 miles (48.3 km) of beach, surfing enthusiasts agree the best location is the Pier at Cocoa Beach. For beginning surfers, Sebastian Inlet Park has easy to catch waves. Cocoa Beach is also home to the Ron Jon Surf Shop, which claims to be the largest surf shop in the world. In addition, Cocoa Beach is the closest to Orlando making it a favorite destination for people wanting a break from the theme parks.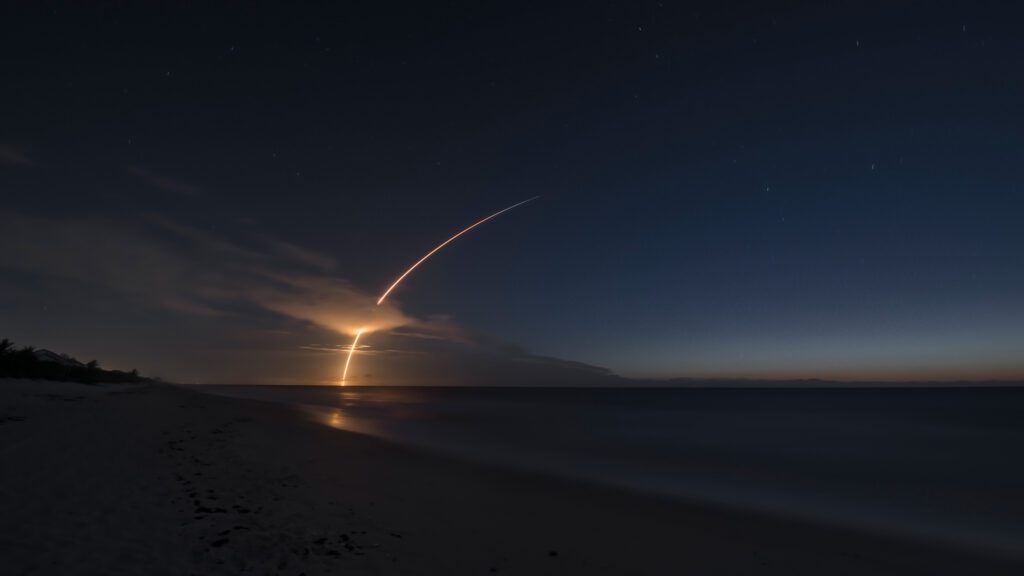 Miami Beach
White, warm sand and turquoise blue water are the hallmarks of Miami's beaches, which include everything from family friendly to swimsuit optional beaches. Popular family beaches include Crandon Park Beach and Matheson Hammock Park Beach in South Miami. Haulover Beach is Florida's only legally nude beach, and although not legal, topless sunbathers frequent South Beach. Miami is one of America's top destinations with a thriving nightlife as well as exceptional shopping and dining.

Gulf Coast Beaches
The Gulf Coast beaches offer warmer, calmer waters and great sunsets.
Sanibel and Captiva Islands have over 15 miles (24 km) of beaches on the Gulf of Mexico. These two beaches are well known for their shelling and every morning you will find people stooping to collect conch, junonia, and cockle shells.  You need to make sure you are not collecting a live shell, which is prohibited by Florida law.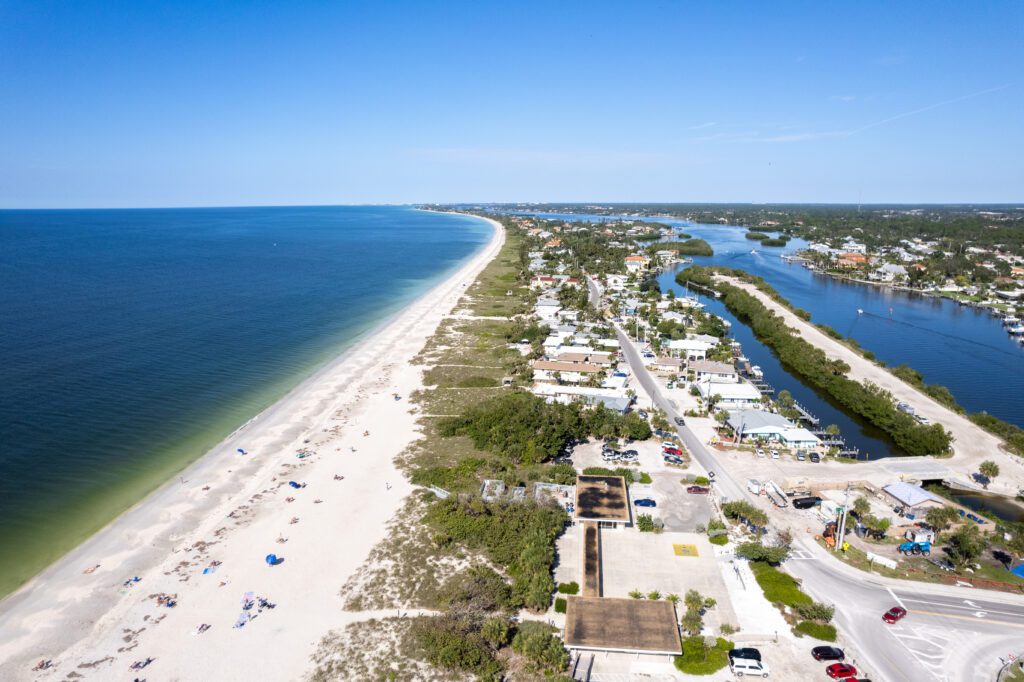 One of the most highly-rated Gulf Coast beaches is Clearwater, Florida. With its clear, warm water and three miles of white sandy beaches, it is a favorite year-round vacation spot and a popular destination for beach weddings.
St. Pete Beach, which is actually four communities, is another highly-rated Florida Gulf Coast beach. Its soft white sand and clear water make it a favorite spot during the day, while evening brings about spectacular sunsets. St. Pete and Clearwater are near Tampa. Our Tampa travel guide has more information and you can also book your Florida beach resort.
Known for its sugar-white sand, Panama City Beach is a popular spring break destination. Panama City is a quaint beach town that isn't very touristy. It can get rowdy during the few weeks of spring break, but the rest of the year it's a perfect place to enjoy the sugar sand beaches and azure-green water. You can find a wide assortment of beach rentals in Panama City, from small motels to large high-rise condominiums.
Florida Keys Beaches
The Florida Keys, as they call the archipelago of tropical isles that stretch more than a hundred miles south of Florida into the Gulf of Mexico, offer some unique beaches. They are extremely shallow with rough coral bottoms and calm crystal clear water. It is possible to wade out hundreds of meters from shore in the shallow waters and watch the colorful fishes swim around your feet. Snorkeling and fishing are the favorite activities in the keys.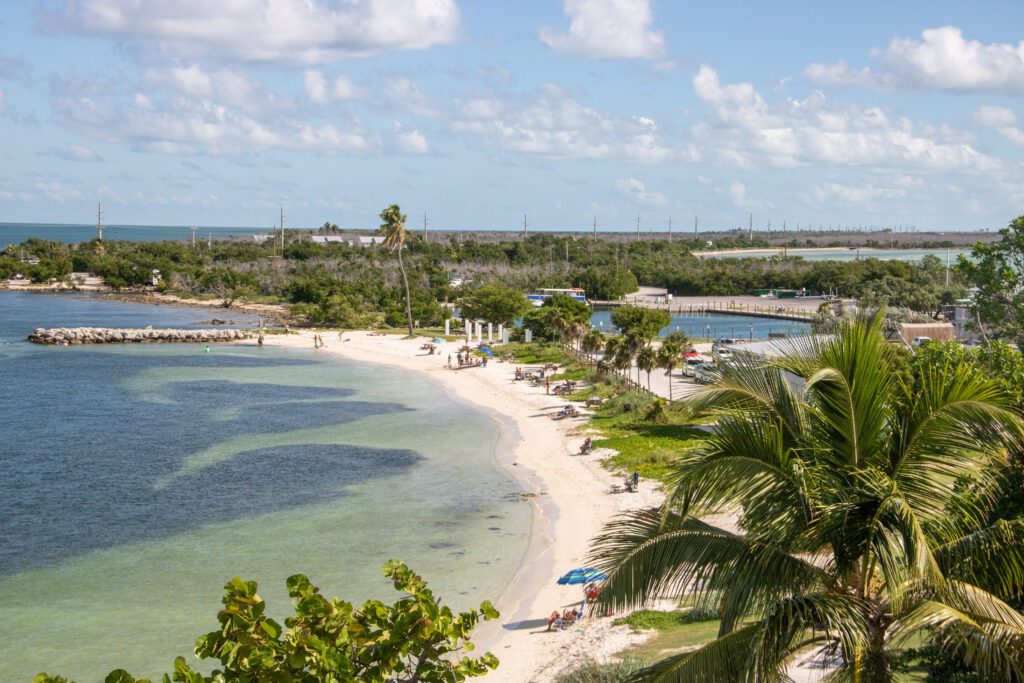 Some of the more popular Florida Keys Beaches include Bahia Honda State Park at Mile Marker 37 with its warm, turquoise blue water and Anne's Beach, a secluded shallow beach near Mile Marker 73.
Fort Zachary Taylor State Park and Beach is considered by many to be the best in Key West. Our Florida Keys Travel Guide has more information on things to do and where to stay.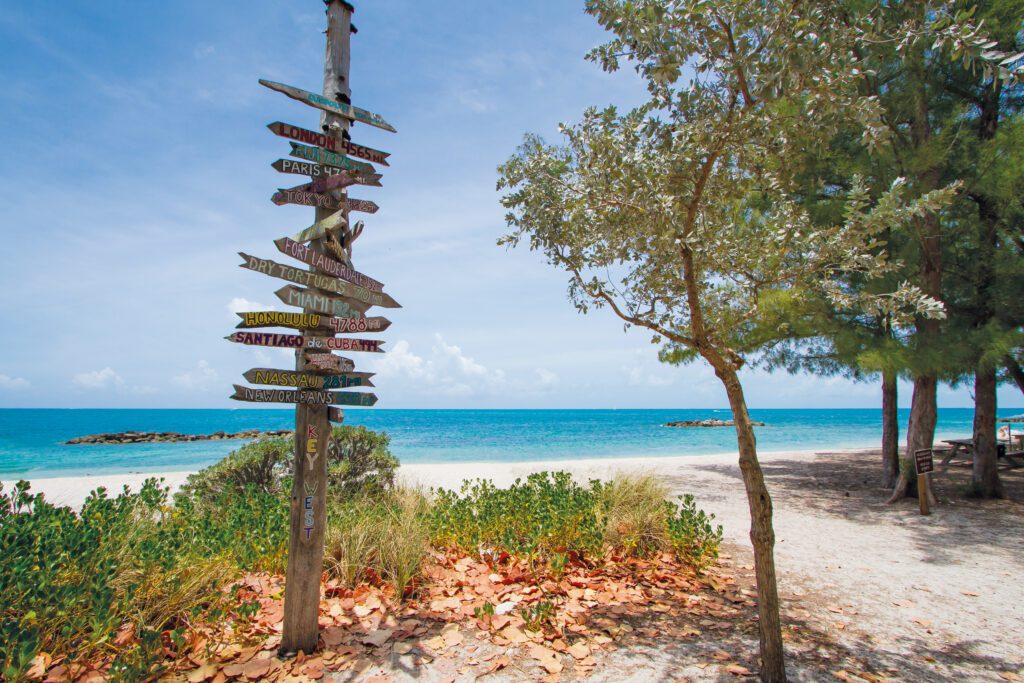 Finally, because Florida is prone to hurricanes, when you are planning your next Florida Beach vacation, consider travel insurance. Many travel insurance companies offer specific coverage for hurricanes or other unforeseen severe weather.
Additional Resources
Florida's State Tourism Site: Visit Florida – Beaches
Related USATourist Articles
Florida Travel Guide